Employees of the AEC-Rockford
Our site is currently under construction. Please excuse the mess, and we appreciate you stopping by!
The AEC is staffed by a highly trained team of veterinarians, certified veterinary technicians, veterinary assistants, receptionists and kennel crew.  Through a combination of college education, journal research, in house staff training, continuing education and internet based media our staff maintains an up to date 'pulse' on the veterinary field with cutting edge procedures and medical therapy.  Instant access to the Veterinary Information Network (VIN) allows our veterinary staff to get the latest information on many toxins, treatment protocols and drug information, often allowing implemention of the recommendations of specialists before it is published in the text books.
Veterinarians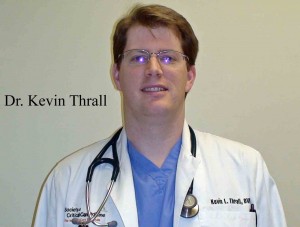 Dr. Kevin Thrall's focus has been in emergency and critical care since 1995. Prior to attending veterinary school at the University of Wisconsin he worked in a veterinary emergency hospital for four years.  While in veterinary school, he was awarded scholarships for his insights into geriatric medicine and nutrition as they pertain to patients in the critical care unit. His clinical year brought him to specialty practices in California and Michigan where he trained under board certified emergency and critical care clinicians. He was subsequently acknowledged by the Veterinary Emergency and Critical Care Society (VECCS) for outstanding achievement.  After graduation he worked in general practice before working in emergency hospitals in both Madison, WI and McHenry county. Dr. Thrall then joined the veterinary team at the AEC in 2007, and became the Medical Director in 2008.  He has been a member of the Veterinary Emergency and Critical Care Society since 2000 and the American Veterinary Medical Association since 2004.  His other interests include spending time with his children, camping and feeding his chickens and goats, as well as restoring a 1947 Ford 8n tractor.
Dr. Cohen earned her BS in Biology from Michigan State University and is a graduate of the Atlantic Veterinary College at the University of Prince Edward Island where she was awarded the MTC Pharmaceuticals Award and achieved acknowledgement and credit in Anatomy, Anesthesia and Ophthalmology.  Since receiving her Doctor of Veterinary Medicine Degree, Dr. Cohen has worked exclusively as an emergency clinician and is accomplished in crucial emergency medical/surgical procedures and critical care.  Dr. Cohen enjoys all aspects of emergency medicine with special interest in trauma and pain management.  Exploring animal behavior has also become a passion.
Dr. Cohen is an active member in the Veterinary Emergency and Critical Care Society as well as both the American and Canadian Veterinary Medical Associations.  Dr. Cohen has contributed time to the DNR Wildlife Rehabilitation Association where she has repeatedly been a guest lecturer at annual meetings.
Dr. Cohen credits her strong work ethics to family influence and a lifelong love and dedication to animal welfare.  The combination of medicine and ability to work with animals to end suffering was her inspiration for becoming a veterinarian.
When Dr. Cohen is not attending to her patients, she enjoys movies, photography, fast cars, boating and spending time with family, pets and friends.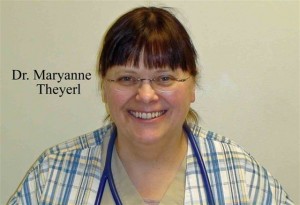 Dr. Theyerl graduated from Bethel college in 1986 with a BS in Biology and then from the University of Minnesota with a DVM in 1990. During her time in school, she worked as a technician at the Animal Emergency Clinic in Saint Paul and thereby developed a passion for emergency and critical care medicine. Immediately after graduation, she started working at a very busy 24 hour practice in Detroit, Michigan. She moved to Rockford in 1993 and started at AEC. During her tenure at AEC the clinic moved from a small rented space to the free-standing facility it is today. She worked here full time until 2008, when she cut back to part time to allow for more time with her family.
Her special interests include hematology, clinical pathology and internal medicine especially as they relate to emergency and critical care.
Outside of work, she enjoys cooking, brewing her own beer, spending time (read that as running them around) with her two boys and geocaching. 
Dr. Dawn Thrall  Biography coming soon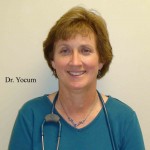 Dr. Margaret Yocum Biography coming soon
Veterinary technology
is a very rewarding career. These dedicated technicians are the anchors of the veterinary team.  A technician can become certified by the state after earning an associates degree in veterinary technology and passing a rigorous certification exam.  After meeting the requirements they become Certified Veterinary Technicians (CVT) and are well trained members of the veterinary team.
Brittany
Brittany, CVT
Cindy, CVT
Deb
Evan
Haley, CVT
Jim, CVT
Kelley, CVT
Laura, CVT
Maritza, CVT
Matt, CVT
Nicole, CVT
Renee
Sara, CVT
Stephanie
Taylor, CVT
Tina
Julie
Matt, CVT
Sara, CVT
Calla
Renee
Sarah
Teresa
Casey
Emily
Gerri
Jacob
Jasmine
Mariah
Miranda
Nicole
Stephen
Tammy